In June 2016, the Ericsson Consumer Lab released a report on emerging consumer wearable devices outside the health sector, which AMSC believes will help the industry for wearable devices. A more comprehensive assessment and understanding was made, so the original report was compiled. The 5,000 smartphone users participating in the survey were from China, the United States, the United Kingdom, South Korea and Brazil. The ages ranged from 15 to 65 years old, and 2,500 consumers were also wearable device users.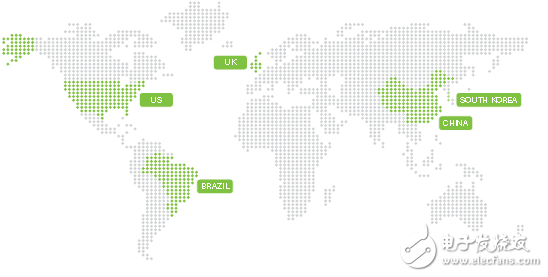 Five market distribution maps participating in the survey

According to the report, the number of users in the wearable device market is increasing and is still in the expansion stage. Among them, health and sports tracking dominate the market. In addition to health and sports tracking, security, interaction, authentication, fitness, etc. There are also some emerging wearable device products in the field.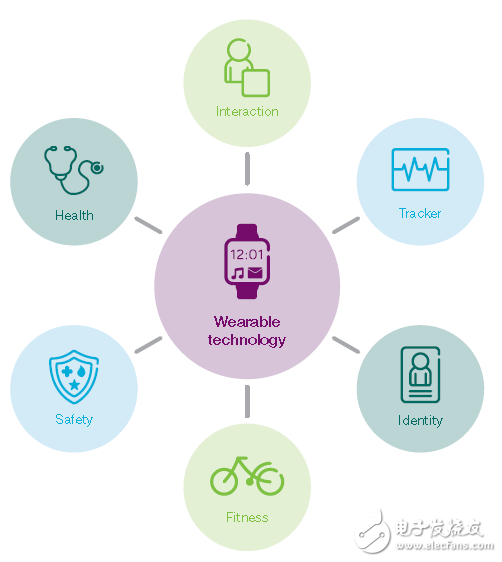 Various emerging types of wearable devices

Ericsson Consumer Research's research is based on consumer opinion and explores whether, how, and when to get wearables out of the mainstream health market, and make great strides and deep into other areas.

5 key findings about wearables

1.40% of wearable device users indicate that they feel insecure when they are not wearing the device;

2. Consumers believe that the golden age of wearable devices will be embraced in 2020;

3. Wearable device manufacturers are the most trusted personal data sharing objects for consumers;

4.43% of consumers believe that wearable devices will replace smartphones in the future;

5. Wearable devices are critical to the future of the Internet of Things.

Young people will become the mainstream consumer in this market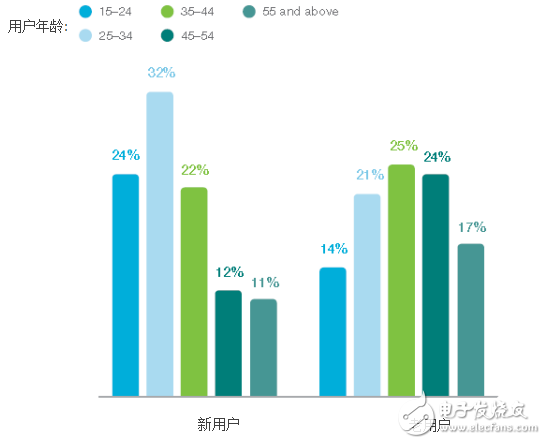 Age distribution of new and old users of wearable devices

Three months ago, the number of users who used wearable devices between the ages of 35 and 44 was the highest, accounting for 24% of the total number. Among the new users, the age was between 25 and 34, accounting for 32% of the total. %,; The number of new users aged 15-24 also accounts for 24% of the total number of new users. It can be seen that the use of wearable devices is developing towards a younger age, and young people will become the mainstream people in the future consumer market.

In addition, consumers' preferences for wearable devices are also related to gender. Female users prefer devices with activity tracking, while male users prefer smart watch devices, which account for 63%. This also provides equipment manufacturers with a direction for product development.

Time and occasion map of users using wearable devices

The data shows that consumers are more and more closely related to wearable devices. 67% of users use wearable devices while exercising, and the proportion of users who use travel, work and study, and shopping is 55%. 49%, 48%. It is concluded that wearable devices will continue to grow and hopefully penetrate other areas.


Ncm Battery,Lithium-Ion Battery With Ncm Material,18650-2800Mah Battery,Nicomn Lithium Battery

Henan Xintaihang Power Source Co.,Ltd , https://www.taihangbattery.com