[Text|High-tech LED lighting channel Nanjing station reporter Hui Weijie] On April 28th, 2015 Gaogong LED supply chain good product tour delegation went to Jiangsu Linyang Lighting Technology Co., Ltd. located in Pudong, Shanghai (hereinafter referred to as "Lin Yang" Lighting") LED Division.

Founded in 2012, Linyang Lighting is a wholly-owned subsidiary of the listed company "Linyang Electronics". Its production base is located in Qidong, Jiangsu, and its marketing center is located in Pudong, Shanghai. With the help of parent company channels, technology, capital and many other advantages, Linyang Lighting has stepped into the LED lighting industry and has become a rising star in a short period of time.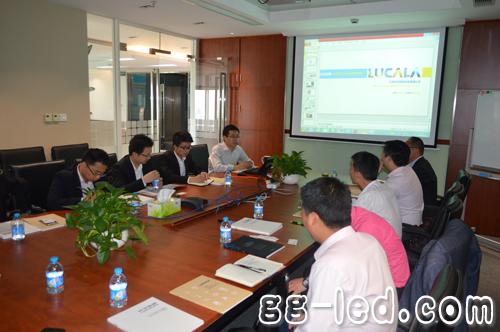 Meeting exchange

Linyang Lighting is principally engaged in the R&D, production, sales and engineering installation of LED lighting fixtures, drive power supplies and intelligent control systems. At present, Linyang Lighting focuses on intelligent lighting system solutions, focusing on market segments such as LED light source, road lighting, architectural lighting, landscape lighting and office lighting.

In 2014, Linyang Lighting successively established strategic partnerships with South Korea's Samsung and American Cree in the LED industry chain, and reached a cooperation agreement with Op Lighting and Panasonic Lighting in the development of LED light source products. The products are sold at home and abroad. The performance of the T8 tube is particularly outstanding.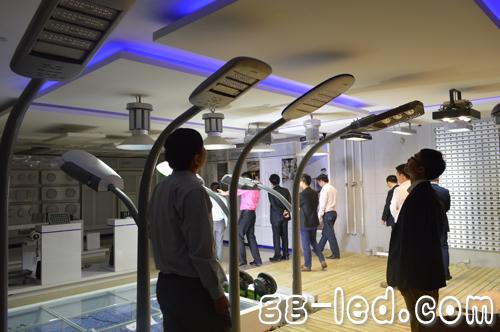 Exhibition hall

Lin Yi Lighting Marketing Director Wu Yiwu received a good product tour delegation. He introduced the development status and future planning of Lin Yang Lighting, and broadcasted an introduction video of Lin Yang Group and Lin Yang Lighting.

Wu Yiwu said that Linyang Lighting is still very young and needs to cooperate with more LED brother companies, especially in the integration of supply chain. In the subsequent communication session, we conducted in-depth exchanges on automation of production equipment, high-efficiency lamp beads, drive power, corporate mergers and acquisitions, domestic lighting market and international market patents.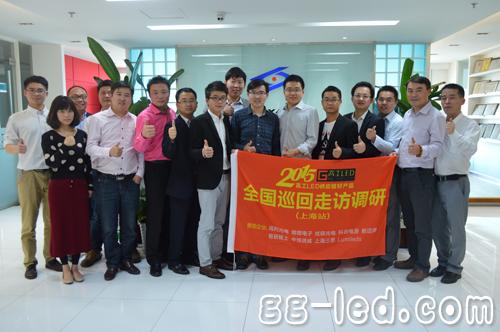 Taking a group photo

Wu Yiwu said that the visiting company is welcome to carry out in-depth communication and exchange with Linyang Lighting with mature products and solutions to start the prelude of cooperation. Later, under the leadership of Wu Yiwu, the good product tour delegation watched Lin Yang Lighting's product showroom and office area, and the visit ended in a warm and harmonious atmosphere.

Features of Bright Color Braided Cable Sheath Wire Sleeve




High flame retardant braided sleeving is braided by UL 94 VO grade raw material PET mono filaments. It has excellent expandability, abrasive resistance and high flame retardant. Its flame rating can be up to VW-1.

1. high temperature resistant (working temperature: -50°c ~ 150°c)

2. high melting point (250°c)

3. high fire resistant performance

4. flexible, abrasive resistance, thermal insulation

5. increased braid density coverage provides higher level of abrasion resistance without losing flexibility

6. treated yarns extinguish quickly and reduces potential flame spread to surrounding components

7. cuts with ordinary scissors without fraying ends.

8. Flammability: UL VW-1 Flame retardant, UV resistant, Anti chemicals and solvents, Light weight and Flexible.

9. Standard color: White, Black, Gray, Red, Yellow, Blue,Pink,Orange,Purple,Remix pattern.

10. Cutting tool: Hot knife

11. Certificate: RoHS, UL, SGS,MSDS.













Braided Cable Sheath

Bright Color Braided Cable Sleeve,Cable Wire Sleeve Harness ,Braided Shield Pvc Cable Sheath,Insulated Pvc Cable Sheath

Shenzhen Huiyunhai Tech.Co.,Ltd , https://www.hyhbraidedsleeve.com