Although it is no longer brilliant in the mobile phone business, Nokia, which already has 150 years of history, still lives well.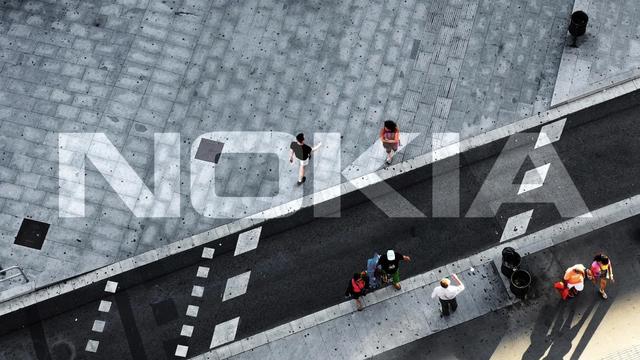 Picture from: Nokia

Some time ago Nokia announced its second quarter 2016 financial report. The financial report shows that in the second quarter of 2016, Nokia's net sales were 5,776 million euros, a decrease of 11% from 6,363 million euros in the same period last year.

Compared with 5.603 billion euros in the first quarter of this year, there was a slight increase.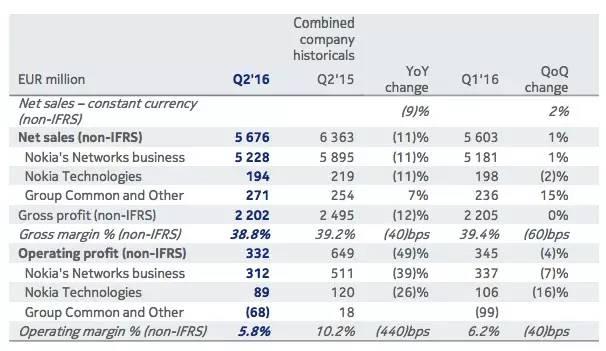 Screenshots from Nokia earnings report

Nokia's earnings are mainly divided into two parts: Nokia Networks and Nokia Technologies.

In the previous quarter, Nokia Communications had net sales of 5.228 billion euros, which accounted for 90.51% of total sales. Nokia Communications is divided into two parts: Ultra-wideband network and IP network and application services. Both of these sales have declined from the same period of last year.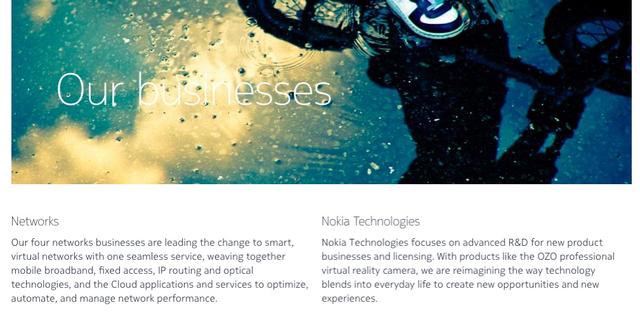 Picture from: Nokia

As a Latin American customer of Nokia is in the process of judicial recovery, the gross profit of Nokia Communications has also been adversely affected.

The distribution of Nokia's sales in various regions of the world is as follows: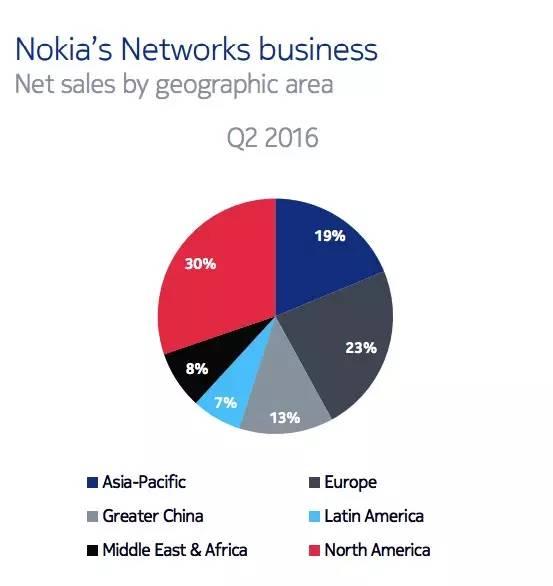 Screenshots from Nokia earnings report

In Greater China, Nokia's second-quarter sales were $673 million, an increase of 18% from the first quarter. In addition, Nokia has also signed a one-year framework agreement with China Mobile worth 1.36 billion euros.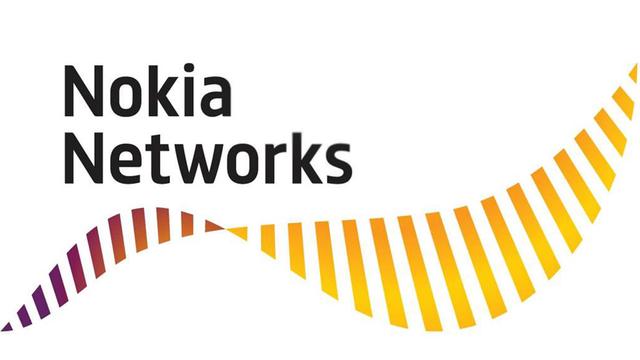 Picture from:joblanda

Nokia Technology's net sales for the second quarter were 194 million euros, which is a decrease of 11% from the same period last year. Nokia Technology mainly focuses on digital media, digital health, and patent licensing. The OZO panoramic camera launched last year belongs to this business segment.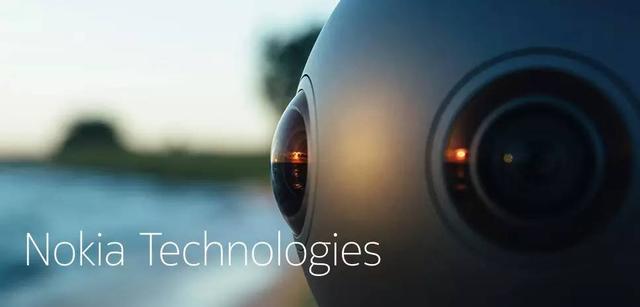 Picture from: Nokia

Nokia signed a new agreement with Samsung to expand the scope of cross-licensing of patents on July 13, 2016; however, since this agreement appeared after June 30, it has not yet had a positive impact on the second-quarter earnings.

It is expected that after the implementation of this agreement, by the end of 2016, Nokia Technology's annual net sales from patents and brand licensing are expected to increase to 950 million Euros.

Picture from: Nokia

For the second quarter earnings, Nokia CEO Rajeev Suri's overall assessment is:

Nokia's performance in the second quarter largely met expectations and demonstrated Nokia's solid execution in challenging markets and integration with Alcatel-Lucent.

Speaking of Nokia's unfavorable performance in sales, Suri said:

We do not expect these conditions to improve in the short term, but we believe that we have a great advantage in terms of product portfolio. In addition, we focus on work discipline, strengthen sales execution, and focus on the development opportunities from 4G to 5G.

In fact, Nokia has already started to use 5G technology. Just two days ago, Nokia also cooperated with Bell Telecom, a Canadian telecommunications media company, to conduct experiments on 5G mobile signals, and its transmission speed reached 6 times that of existing 4G networks.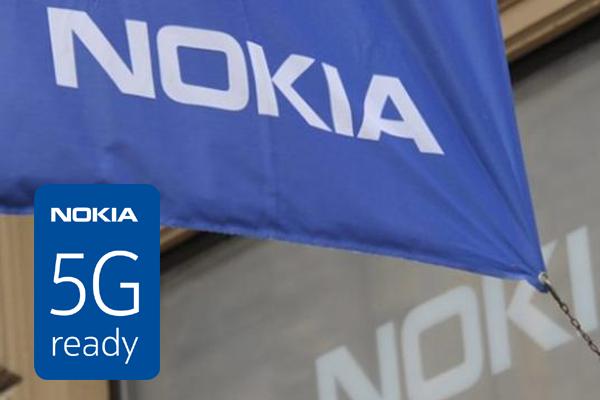 Figure from: igyaan

In addition, Nokia announced in April last year that it had purchased Alcatel-Lucent for EUR 15.6 billion; as of June this year, Nokia's shareholding in Alcatel-Lucent exceeded 95%. It is expected that by October this year, the entire acquisition will be completed.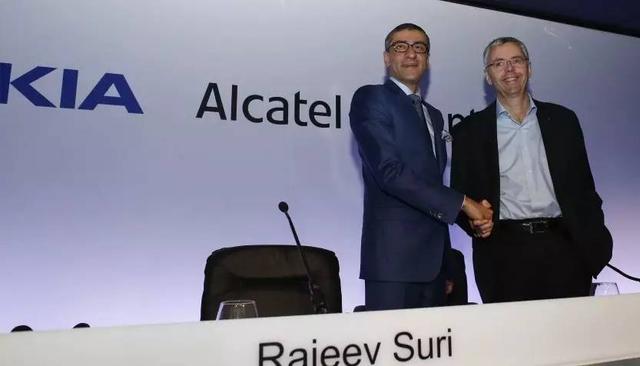 Picture from: fortune

Overall, Nokia's current situation is not easy, but it still has the strength and vigour of being a giant. Of course, compared with the past glory, today's Nokia really looks a little lonely.
Figure from: Google

Finally, let's take a look at Nokia's stock price change chart for more than 20 years. Its shape is like a mountain peak. Like the turbulent ups and downs of Nokia's technological change in more than 20 years.

Picture from: autodealerlive

This article from the Tencent News client from the media does not represent Tencent News's views and positions.

SCOTECH offers a full range of special transformers for both AC and DC voltages. Including AC/DC Furnace Transformer , Rectifier Transformer, Grounding Transformer, K Rated Transformer, traction transformer, and other special application transformers, with years of experience, lots references from different applications and a global operation footprint, SCOTECH is experienced to make the customer's special application transformer.

By using the best quality of materials for the transformer core and windings, a reduction of losses has been achieved. For the end-user this means that with lower losses, more economy, and makes the payback time of the investment shorter. The lifetime of the transformer is also extended.




Why SCOTECH

Long history- Focus on transformer manufacturing since 1934.

Technical support – 134 engineers stand by for you 24/7.

Manufacturing-advanced production and testing equipment, strict QA system.

Perfect service-The complete customer service package (from quotation to energization)

Special Transformer,Earthing Transformer,Traction Transformer,Phase Shifting Transformer

Jiangshan Scotech Electrical Co.,Ltd , https://www.scotech.com