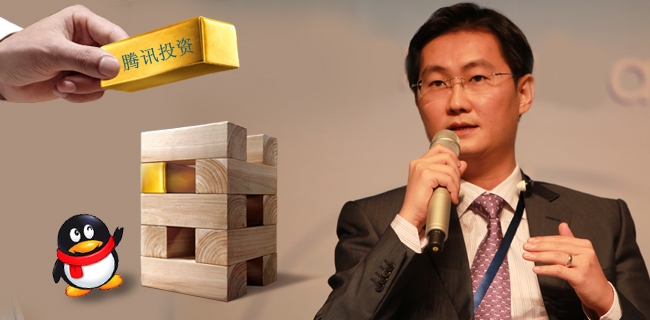 Tencent, one of the three major technology giants of China's "BAT", is not only well-known for its core businesses such as WeChat, QQ, Tencent, Tencent, and the Tencent portal, but also has a place in film and television entertainment and investment and mergers and acquisitions. For example, in the area of ​​film and television entertainment, Tencent's Penguin Films and Tencent Films have participated in the production of a number of films, including "Warcraft", "Captives for the Demon", and "Master of Heaven." In the field of investment and mergers and acquisitions, except for some companies that involve huge or famous capital (such as Tencent has ever invested in Didi, Sogou, hungry, etc.), few people know what Tencent has done. In fact, in addition to game companies and various social software companies within the main business areas, Tencent has also invested in many high-tech cutting-edge companies. Today, we may wish to take a look at what "sexy" technology companies Tencent have invested in during those years.

Space Class
1.Moon Express
Moon Express was founded in August 2010 and is currently headquartered in Florida, USA. As a small start-up company, its initial goal was to win the Google Lunar X Prize Contest. The short-term business plan is to provide material transportation and data services between the Earth and the moon. The long-term goal is to mine the rich mineral resources on the moon. Just a few days ago, the company formally announced that it had obtained the Moon Accreditation License from the Federal Aviation Administration (FAA), the first private company in the history of the United States to be allowed to launch lunar surfacecraft on the moon's surface.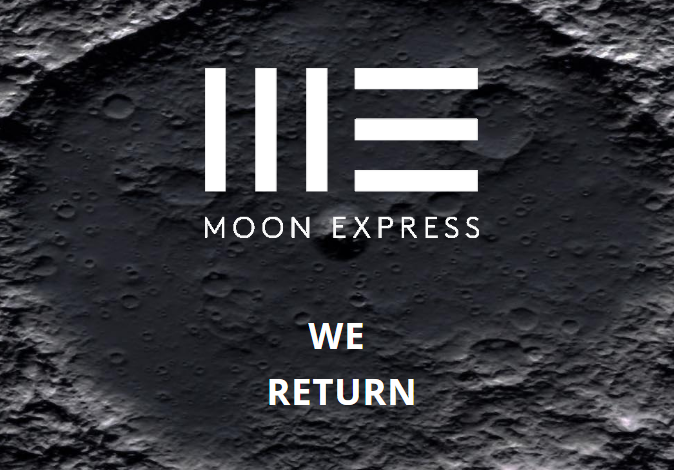 Tencent once participated in the company's private equity investment in December 2013 and invested 12.5 million U.S. dollars. In September 2014, it participated in the C round of financing and participated in the investment of 16.5 million U.S. dollars. The specific amount of Tencent's involvement is still unknown.

2.Planetary Resources

Planetary Resources was founded in November 2010 and was formerly the Arkyd Astronautics Space Exploration Company. As an American startup focused on mining in outer space and on asteroids, Planetary Resources' main idea is to explore and profit from the exploration and exploitation of natural resources on mined asteroids. Google's CEO and founder Larry Page, Chairman Eric Schmidt, former Microsoft executive Charles Simonyi, former Goldman Sachs Group chief John Whitehead and other big investors are all investors. Currently, Planetary Resources is preparing a low-cost robotic spacecraft and plans to begin the exploration of precious metal minerals in outer space by 2022.
Tencent participated in the company's Series A financing in May of this year and invested USD 21 million. The specific amount is unknown.
3.Satellogic
Satellogic was founded in 2010 and is headquartered in Argentina. The company's goal is to create a low-earth orbit satellite network containing 300 satellites, and customers will be able to obtain real-time imagery of the Earth via paid methods. This sounding entrepreneurial plan has been in place since 2010, and three satellites were successfully launched in April 2013, November 2013 and June 2014 respectively. The company stated that it will use the Chinese Long March rocket to help launch satellites and plans to complete the layout of 300 satellites by 2020.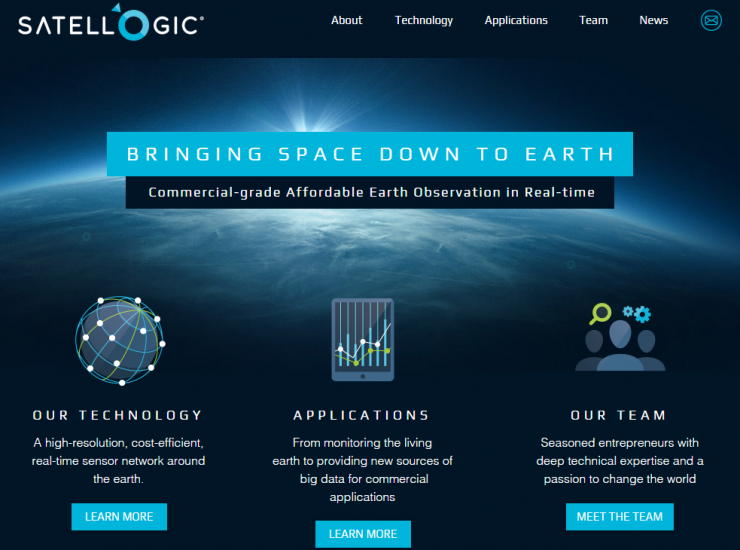 Tencent had invested millions of dollars in the company's Series A round of financing in March 2015, and the specific amount was unknown.

AR/VR class
1.Meta
Meta, founded in December 2012, is a startup company in Silicon Valley dedicated to independent AR head-display devices. The industry has always regarded it as an opponent of HoloLens. In an interview, Meta's CEO stated that they did have some similarities to the HoloLens device, but in addition to gesture control, Meta wanted to create a more natural zero-learning interaction model through the user's brain. At the TED conference in February this year, Meta's new generation of AR head-display equipment Meta 2 has caused a great uproar in the industry due to excellent viewing angle and spatial positioning algorithms. In June of this year, the company obtained up to 50 million US dollars of round B financing, including Horizons Ventures, Lenovo and Tencent and other companies are their investors. Meta said that the funds will be used for the development of Meta 3, an AR head-display device that does not require the use of personal computers. The company will use this money to develop the Chinese market.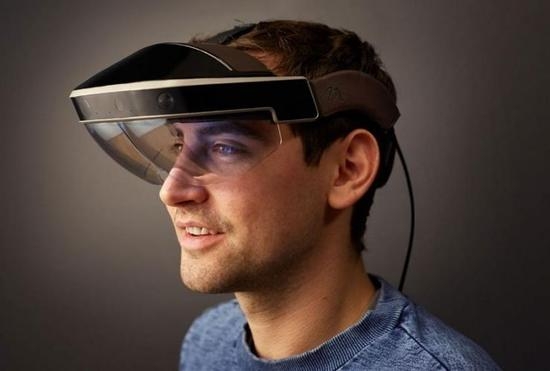 Tencent participated in the company's round B financing in June of this year and invested 50 million U.S. dollars. The specific amount is unknown.
2.AltspaceVR
AltspaceVR was founded in 2013 and is headquartered in Redwood City, California. The goal is to move people's social experiences in real life to the virtual reality environment. Instead of developing VR devices, AltspaceVR uses VR devices to organize different people into the same virtual environment, allowing a group of people to watch movies, practice yoga, or have a meeting together in a virtual theater, gym, or conference room. In addition to experiencing the content together, everyone can feel the other person's existence more intuitively. This system has been openly tested for users in 2015.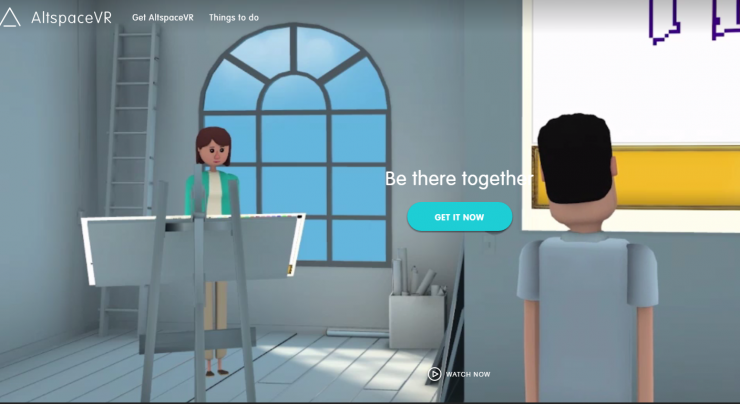 Tencent had participated in the company's investment in the angel round in September 2014 and invested 5.2 million US dollars. In July 2015, it participated in the round of financing A in the investment of 10.3 million US dollars. The amount of specific Tencent participation is still unknown.

Smart Hardware
1.CliniCloud
CliniCloud was founded by two post-85 Chinese doctors and is dedicated to the development of smart home medical equipment. Currently, it has two smart medical devices, infrared thermometers and smart stethoscopes. Among them, infrared thermometers can measure body temperature without touching the body. The smart stethoscope can record the vital signs of the user's heartbeat, respiratory rate, etc. The measurement results will be displayed in the CliniCloud APP on the mobile phone and then transmitted to the doctor via Bluetooth. In this way, the patient does not have to go to the hospital all the way to the hospital. The doctor can complete the diagnostic work remotely.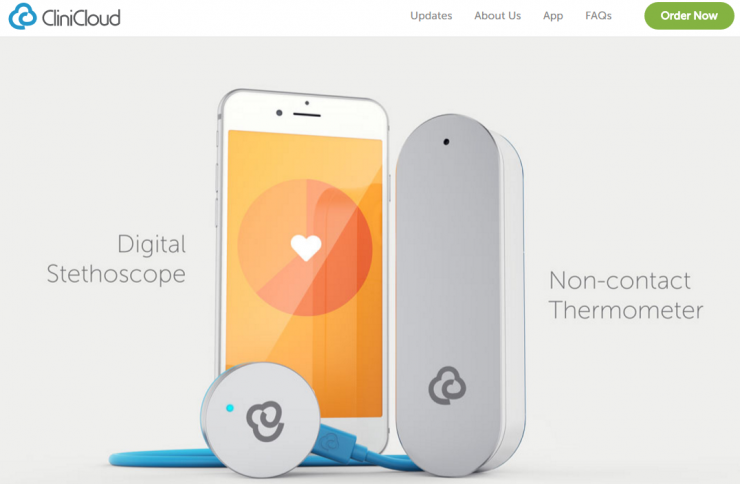 Tencent invested USD 5 million in the seed round financing of the company in September 2015, and the specific amount was unknown.
2.Tile
Tile was founded in 2013 and the company's flagship product is a smart anti-lost tracker. As shown by the white squares in the picture, the Tile is slightly smaller than the Matchbox and the design of the entire product is bright. After Tile and the mobile phone App complete the pairing, if the distance between the item hanging on the Tile and the mobile phone exceeds 45 meters, the App on the mobile phone will receive an alarm to avoid losing the item. The Tile is priced at $25, or about RMB150.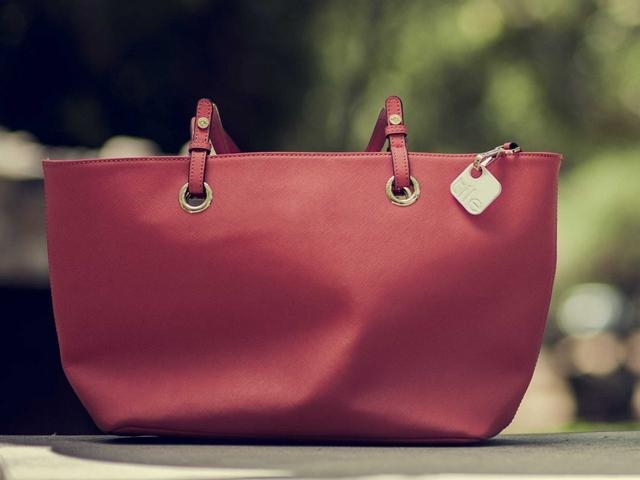 Tencent participated in the A round of financing of the company in October 2014 and invested 13 million US dollars, the specific amount is unknown.

Cloud storage and medical
1.Tute Genomics
Founded in 2013, Tute Genomics is a cloud-based genetic database company. Tute Genomics not only integrates public data from genomic projects such as the 1000 Genomes Project and the NHLBI ESP-6500, but also incorporates its own prediction system that can predict the correlation of multiple biological gene sequences. At the same time, as an "annotated" database, Tute Genomics also interprets many genetic variations. In March 2015, Tute Genomics announced its cooperation with Google and placed its huge amount of genetic information on the Google Genomics platform for public inquiry and use.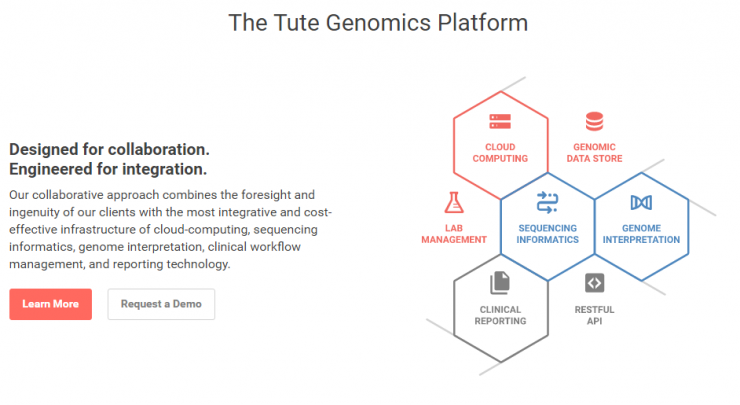 Tencent had invested $3.9 million in the company's A+ round of financing in June 2015.

2. Sipai Network

Sipai Network was established in 2014. The founding team is mainly from the oncology department of multinational drug companies such as Bayer, Roche, Pfizer, etc. This company is China's largest database platform focusing on oncology. In view of the fact that there is not enough effective data collection and support for this major research obstacle in the field of cancer, Sipai Network has built a huge tumor data platform that is safe, professional, easy to use, and scalable in China in accordance with the concept of SPAE. Since its establishment, Sipai Network has cooperated with several academic groups, key hospitals and departments, successfully developed and operated a database collection of multiple tumor lesions nationwide, and provided doctors and scientific researchers with clinical practice and scientific research. Provide data support. At present, it has covered China's major cancer hospitals and a large number of oncologists. It has become an indispensable working partner for oncologists in clinical work and research work, and has become an important tool for clinical re-education for doctors.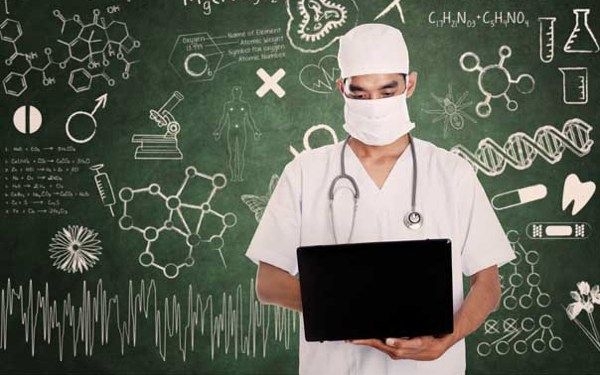 Tencent invested tens of millions of US dollars in the company's round B financing in June 2016, and the specific amount was unknown.

Artificial Intelligence and Autopilot
1.Scaled Inference
Founded in June 2014, Scaled Inference is a start-up company dedicated to the development of artificial intelligence technology. Both of the company's founders are Google's former employees and have participated in Google's internal Google Brain project. Their goal is to develop a machine learning and artificial intelligence technology similar to that used by giants such as Google in the company and develop it into a cloud computing platform accessible to anyone.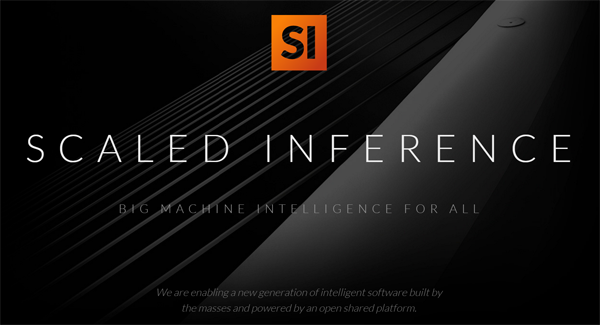 Tencent participated in the company's angel round of financing in July 2014, and the specific amount was unknown.
2. Zhongke Huiyan
Founded in September 2014, Zhongke Huiyan is headquartered in Beijing. Its team members are mainly from research institutes and companies such as Toyota Automotive Technology Research Institute, Chinese Academy of Sciences, and Microsoft. It is a high-tech company that focuses on the development of autonomous driving and related products. Each car has "eyes and brains." Different from ordinary domestic self-driving companies, Zhongke Huiyan has independent hardware and software research and development capabilities. At the same time, it possesses a number of patents for technologies such as automatic driving and image processing. In addition, it also has copyrights for a number of software products.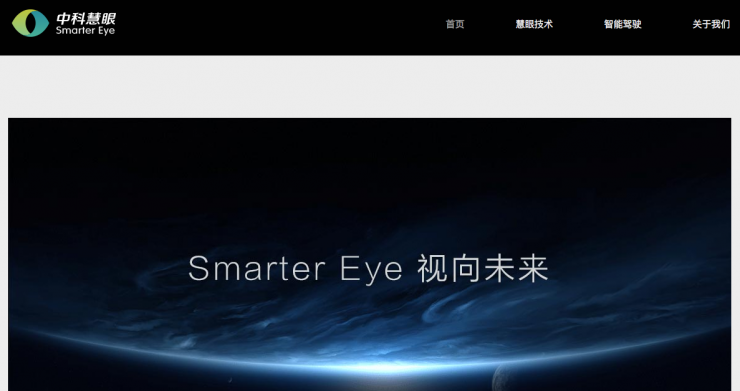 Tencent was involved in investing millions of yuan in the company's Angels round of financing in December 2014, and the specific amount was unknown.

Search engine class
1.Ark
Ark is a human flesh search engine based on social data search across the web. With public or private data on social networks such as LinkedIn, Google+, Facebook, and Foursquare, Ark can index multiple different options based on the city of residence, hometown, gender, employer, and interests. More powerfully, it also allows users to find the Ta that they have seen through information such as email, phone number, surname, and so on. However, because Facebook subsequently closed access to external relations data, Ark now launches a new mail client, Ark Mail, that aggregates multiple social network portals and messages based on the binding relationship between email accounts and various social networks.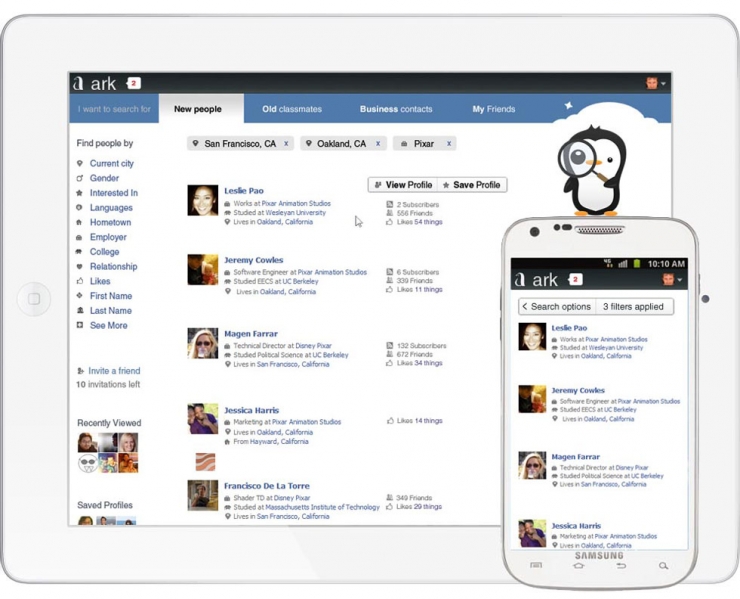 Tencent was involved in the investment of 4.2 million U.S. dollars in the seed round financing of the company in April 2012, and the specific amount was unknown.
2.Vurb
Founded in 2012 and headquartered in San Francisco, USA, Vurb is a start-up company specializing in search. The company tried to change the traditional information search methods such as Google, Bing, and Baidu in the past using browsers and web pages as the main information query method, providing a simpler and more complete new search experience, which the industry has called the next generation of search engines.

For example, when searching for a movie, the Vurb on the web end will not continuously jump between links like traditional search engines. Instead, it will output all information on the movie at once, such as movie trailers, movie theater screenings, film reviews, and creative personnel information. All available, and even route analysis to nearby theaters.

In addition to the above features, the mobile Vurb is more similar to the role of the mobile App Aggregator. In addition to obtaining all the desired information in one search, the user can also directly reach the App already installed on the mobile phone through the Vurb to achieve the effect of seamless connection between various applications.

In general, what Vurb does is to integrate the existing data on the Internet once again. It is equivalent to a full-web-based vertical search, and it has achieved a high degree of match and induction of these data. Render on a page. After accepting Tencent's investment, it may be inspired by WeChat. Vurb also timely launched the online chat function in 2015.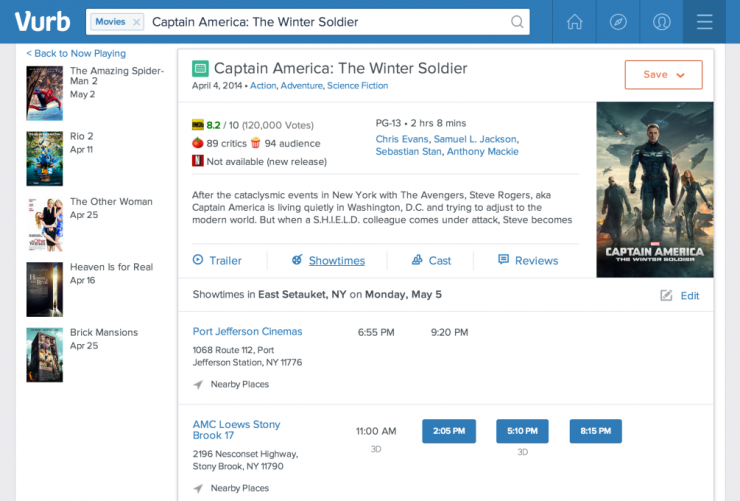 Tencent invested $10 million in the company's Series B financing in August 2015.

Other technical innovations
1. Yiheng Chuangyuan Technology
MemBlaze was established in Beijing in February 2011. It is a high-performance solid-state storage product and solution provider for enterprises. Its core business is mainly divided into PCIe SSD solid-state storage and flash-based data protection management software. field. The company designed the industry's first Device-Based architecture PCIe flash accelerator card, which significantly reduces the user's consumption of host resources and improves product performance and stability compared with other Host-Based architecture products. Is the industry's leading solution. In addition, after seven years of technology accumulation, the company has formed a unique set of algorithms for data storage, which can ensure the integrity and safety of user data while ensuring ease of use. In general, Yiheng Technology Corp. has accumulated industry-leading technologies for solid-state storage in software and hardware. At present, the company's performance is strong, and it has already owned a large number of high-quality customers including Baidu, Qihoo 360, and Tencent. At the same time, offices and business development channels have also been established in North America and Europe. In Japan, South Korea, and Southeast Asia, a relatively mature distribution system has also been established. Customers have gradually spread all over the world and have become the most influential manufacturer in the domestic flash memory industry.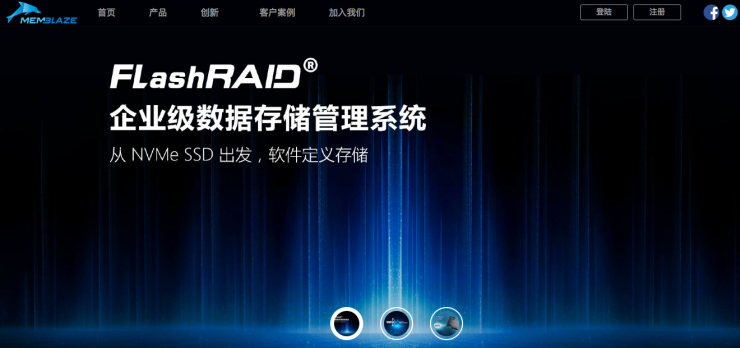 Tencent invested tens of millions of US dollars in the company's Series C financing in December 2015, and the specific amount was unknown.

Do not know, look surprised. In addition to well-known areas such as audio and video entertainment, games, and online social networking, Tencent actually invests in and invests in out-space exploration, smart hardware, AR/VR, driverless, database cloud storage, and other technologically innovative companies. It must be admitted that the tentacles of the Penguin Empire have already gone deep into all aspects of our lives and work and have become a veritable "big empire".

Overmolding the Connectors offers significant opportunities for cable improvements with higher pull strength and waterproof issue for those parts, which without these characteristic by conventional types.Such as jst jwpf connector. Just be free to contact us if you need any wire-harness solutions or partner for your products. Our professional and experienced team would support you by satisfied skill and service.




Molded Connectors,Molded Waterproof Connector,Molded Straight Wire Connector,Jst Jwpf Connector

ETOP WIREHARNESS LIMITED , http://www.oemmoldedcables.com